Did you see Barbara Walters' "10 Most Fascinating People of 2010 special last night?" It included 1) Betty White, 2) The Cast of Jersey Shore, 3) Jennifer Lopez, 4) Justin Bieber, 5) Sarah Palin, 6) Sandra Bullock, 7) LeBron James, 8) Facebook founder Mark Zuckerberg, 9) Kate Middleton and 10) General David Petraeus.
What I realized is that Barbara only gets interviews with about half of these people, and the others, she plays older interviews done by her or other journalists. It's a little shenanigan-ish, but still interesting. Here are my observations about these people and/or the special. (Geez--I have an opinion about everything, don't I??)
* This will sound mean, but I don't mean for it to. I just think it's truly amazing that Barbara has had such a successful broadcasting career considering she can't really articulate words. Good for her! Only in America...
* I never thought I'd say this, but Justin Bieber is actually pretty cute. And talented! I'd never heard any of his songs until last night, and now I'm not feeling so good. I'm hot, flushed...oh yeah, I have Bieber Fever!
* Sarah Palin always looks like a deer in headlights in her interviews. And the thought of her running this country? Makes me shake like a Chihuahua.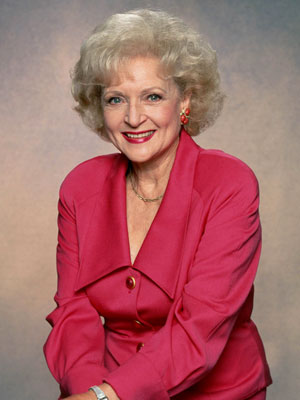 * We're finding out the cast of Jersey Shore is raking it in. Mike "The Situation" reportedly made $10 million this year! Wow, what am I doing wrong? (Being the whitest person in America probably isn't helping.) Some people may think it's ridiculous you can make that kind of money for really not doing anything, but I say, go for it! Only in America...
* Finally, Betty White is amazing. Seriously has the best attitude I've ever seen. At what she describes as 88 3/4, she is upbeat, articulate, hilarious and so fun-loving. When Barbara asked her about death, and if she worries about it, she said her mom had a great philosophy. Her mom used to say nobody knows what happens at that moment of death, so when someone in their family would die, she say, "Well, now he knows the secret!" Love it! Barbara also asked her how she stayed so fit, and Betty laughingly says she lives in a 2-story home and has a terrible memory, so she's constantly running up and down the stairs. Betty should be a role model for us all!
You can watch her entire interview below...